Drive on the left in the U.K.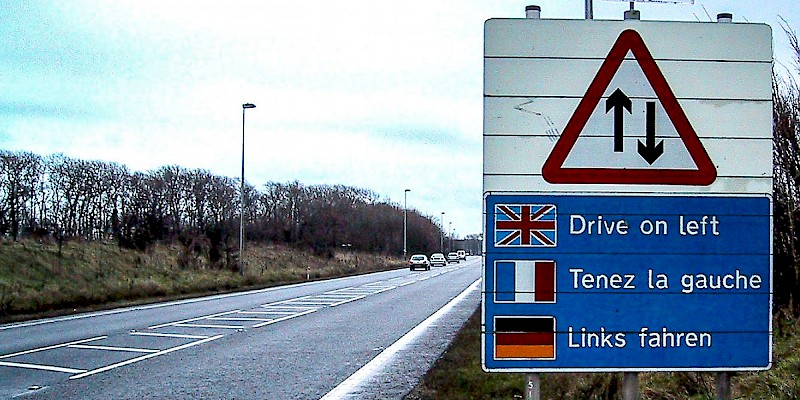 Yes, they drive on the left in Great Britain; they also love roundabouts
It's amazing how, at first, you will manage to forget this simple and famous rule about 90% of the time you get back into the car.
Also remember that its is the right turns that are now the tricky, wide, have-to-wait-your-turn situations.
Furthermore, the U.K. has many roundabouts (traffic rotaries), and navigating those "backwards" can play mind tricks on you until you get used to them. 
Remember: a car already in the roundabout has the right of way (or is that the left of way?) over a car entering the roundabout.
Just remember the experience of Clark W. Griswold in National Lampoon's European Vacation, (excellent travel documentary) constantly forgetting to drive on the left, causing traffic accidents, and getting stuck for hours in an roundabout, unable to exit. "Look kids! Big Ben! Parliament!"