Airfare consolidators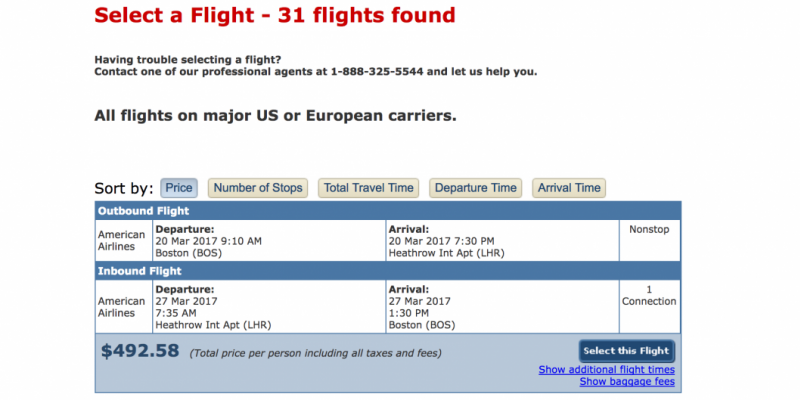 Why pay retail when wholesale airfares to the U.K. are available?
Airfare consolidators are pretty much wholesale ticket agents who buy blocks of seats directly from the airlines at bargain basement rates and resell them to travel agents—and, in some cases, directly to you—for more than they paid (that's their profit) but less than the retail price (that's your opportunity for savings).
Unfortunately, as wholesalers, many consolidators are travel-agent-only and do not want to hear from you, Mr. One-round-trip-ticket-to-London-please.
The consolidators listed on this site, however, are perfectly willing to sell directly to the consumer.
How consolidators work gets complicated, but what you need to know is that consolidator fares are almost always cheaper than the regularly published fare...but not necessarily cheaper than individual airlines' sale fares. (And they stick to traditional airlines, so you may find a fare on a plucky new low-cost carrier that's cheaper.)
Also, consolidator fares are locked in about six to eight weeks out, so don't come looking here for last-minute bargains.
Is an airfare consolidator the same thing as a bucket shop?
You might hear consolidators referred to as bucket shops—though never, ever call them that to their face (it's like calling a used auto parts store a "chop shop").
"Bucket Shops" more properly refers to collections of travel agencies that specialize in low fares and that cluster in certain neighborhoods of London, Athens (Greece), and Amsterdam. Still, don't call real bucket shops "bucket shops," either.
One thing to know about both consolidators and bucket shops is that sometimes they'll offer you extremely low prices on what might seem an unusual carrier choice—for example, flying Air India from Chicago to London, or Kuwait Airlines from London to Rome.
There's nothing wrong with this; those planes are merely on long-haul flights that hopscotch from one city to the next and you merely hitch a ride cheaply for one leg of the journey.
But can I trust a consolidator?
Most major airlines around the world are as safe as any other, really.
I've flown on some pretty oddball ones (that Kuwait Air London-to-Rome example came from personal experience) and I've never had a problem.
Plus, the in-flight meals and entertainment can count as their own cultural experience (note: airline food is bad no matter what cultural context is interpreting it).
Practical upshot: Check these rates, but shop around before you buy, and wait until, oh, six weeks prior to travel to see if a better fare pops up on a sale (though you always run the risk of the consolidator selling out of those seats; the honest ones will give you a fair assessment of how quickly a fare might sell out—though they can't of course, control this very well.)
The one caveat to using a consolidator is this: Since you are buying your ticket though a third party, should anything go wrong with the flights—delays, cancellations, or missed connections—the airline cannot just book you through on the next convenient flight using another airline, as they usually do. You must fly the airline on which you booked the ticket—which may mean waiting up to 24 hours until the next scheduled flight home on that carrier.
(There's little need to worry; throughout 30 years and dozens of tickets to bought from the consolidator Auto Europe, I have only run into this problem once, and in the end it simply entailed me spending one unexpected night in a Detroit airport hotel—room and dinner paid for—before flying home early the next morning.)
Tips
Reid's shortcut to the best fares
All of the airfare hunting techniques mentioned on this site have merit, but, honestly, if I had to narrow it down to two crucial places to check, they would be:

1) The aggregator Momondo
2) The consolidator AutoEurope

Nine times out of ten, I end up booking my plane tickets to Europe through one of those methods.