Free sights in Britain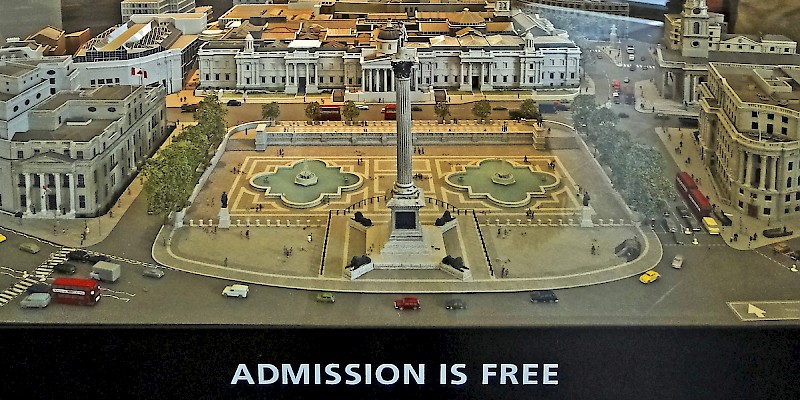 Sights and experiences you can get for free in the U.K.
Some of the very best sightseeing in Britain is free.
In London, many of the top sights—including the British Museum, National Gallery, Tate Modern, V&A, Museum of London​, British Library, and much more—are all admission free.
And let's not forget the grand cathedrals and churches—living textbooks of art history in the form of architecture, paintings, frescoes, stained glass, tapestries, and sculpture. A few of the most famous (Westminster Abbey, St. Paul's) do charge admission, but the vast majority of others across Britian are absolutely free of charge.
There are free church concerts, and bustling markets that make for a photographer's dream.
Striking up a conversation with a shopkeep or taxi driver costs you nothing but time and gets you an insider's view of the country.
A hike into the countryside outside some small town or riverside hamlet to visit a ruined monastery, mountaintop, castle, isolated church, ancient Celtic ring fort, whatever—that's free, too.
The possibilities for amusing yourself at absolutely no charge in Britain are nearly endless.
General tourism info links
More on Free
Also in Sightseeing tips:
Related pages
Similar interests: