British Museum gift shops
★★
☆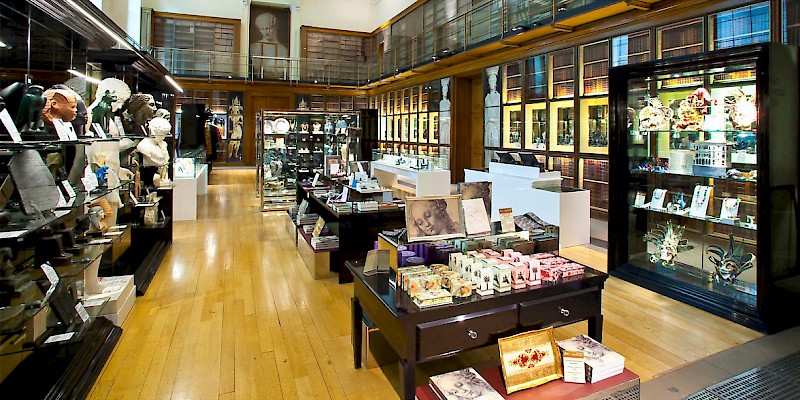 Quite possible the greatest museum gift store on the planet—perfect for souvenir and holiday shopping
The British Museum has one of the world's best museum gift stores.
From replica jewelry and objects to toys and games to shelf after shelf of amazing books, it's a great place to pick up souvenirs and presents for the folks back home. I still have a shelfull of British Museum–published kids books on mythology and ancient history that I bought here as an adolescent and that led to a lifelong love of history and fable.
Several shopping outlets are scattered around the British Museum building, the lagrest ringing the cylindrical library in the middle of the central Great Court atrium:
Bookshop (Great Court; acorss from Room 1) - Books and more.
Family shop (Great Court, north side) - Books, games, puzzles, DVDs, and other educational and fun souvenirs.
Collections shop (Great Court, west side) - Replicas, souvenirs, jewelry, postcards, gifts, and other souvenirs.
Grenville Room shop (beside Room 3, east of main entrance) - The higher-end replicas, jewelry, silk scarves, ties, and other classy souvenirs.
Note that only the main bookshop keeps the full hours listed under details; the Family Shop and Collections shop open at 9:30am, and closed at 5:30 or 6pm; the Grenville Room shop opens at 10am and closes at 5:30pm.
Related