The Beatles' London
☆☆☆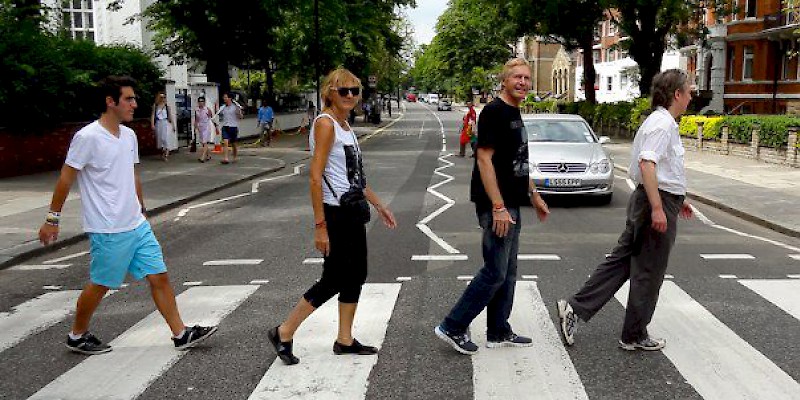 Take a magical mystery tour of London in the footsteps of the Beatles
London is awash in rock and roll legends, but the first and greatest of all British Rock royalty was the Beatles.
Thousands of people each year make the pilgrimage to Abbey Road to get a photo of themselves, arms swinging as the amble over the zebra crossing (crosswalk) made famous on the Abbey Road album cover.
True fans will want to sign up for a Beatles tour led by a guide steeped in Beatles trivia who can take you around to see all sorts of other Beatles sites (Abbey Road is a given), from the various houses and flats where Lennon, McCartney, Harrison, and Starr lived to locations in their quirky films to the rooftop where they gave their final live performance (at 3 Savile Row, on the roof of what was then the headquarters of Apple Crops).
The true fans will take a day trip to Liverpool to walk Penny Lane, Strawberry Fields, and other hallow grounds of the four lads' youth.
The Beatles Tours
These might include The Beatles
More tours
The Beatles
Related pages
Similar interests:
Artists & others: