Gordon Ramsey Restaurant
★★
☆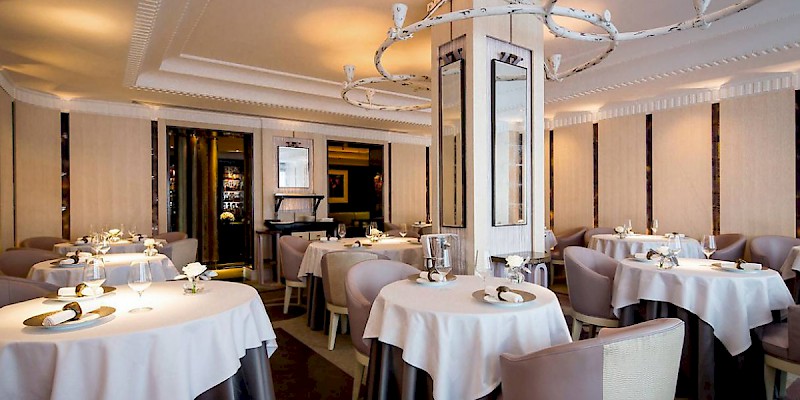 The original London restaurant of Britain's top-rated chef
Book well ahead (at least several days) for this flagship restaurant of Scottish soccer-player-turned-über-trendy-chef Gordon Ramsey—he of the temper tantrums and cuss words on Hell's Kitchen and other TV reality cooking shows.
In 1998, Ramsey huffed his entire staff out of the kitchens of famed restaurants Aubergine and L'Oranger to open this eponymous eatery where flavorful yet light, inventive modern French cooking needs answer to no one save the palates of an appreciative and fashionable clientele who reserve months in advance.
The three-course meals cost £65 at lunch £110 at dinner, with speciality menus running as high as £175.
In 2001, the restaurant garnered three Michelin stars—a rating it has maintained ever since, even after protege Clare Smyth was installed as Head Chef in 2007. 
In 2013, the dining rooms was redesigned in a Art Deco style. 
Note that there is a "smart dress code"—shirt with a collar required for gentlemen (jacket preferred); "no t-shirts, shorts, sportswear, sneakers or trainers of any kind."