OXO Tower Restaurant & Brasserie
★
☆☆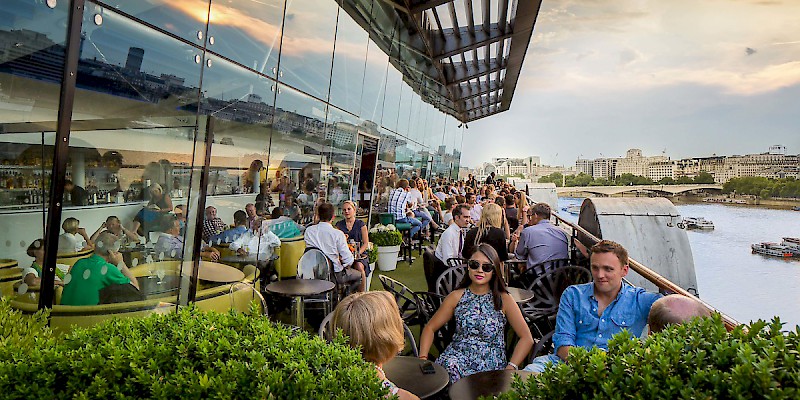 Dining with a view across the Thames to the skyline of The City
The view is the main thing at Oxo Tower: a fantastic 8th-floor vista across London and the Thames River.
With an odd modernist decor, walls of plate-glass windows, and sprawling layout, it's not the most intimate of restaurants, but the innovative British cuisine isn't bad (if a bit pricey).
You have your choice of dining at the Restaurant (this is the spalsh-out dinner for Romantics), Brasserie (better value), or Bar (in case you just want to peep the views and not pay the hefty prices for mains at a terrace table in the Restaurant).
Th Art Deco building itself is interesting, rebuilt from an old pwoer station in the late 1920s by the company that made Oxo meat cubes.
Since illuminated advertising along the Thames was prohibited, the architect designed the windows in the top three floors of the tower so that they just so happened to look like an O on top of an X on top of an O. Clever.
OXO Tower Tours
These might include OXO Tower
More tours