Ye Olde Cheshire Cheese
★★
☆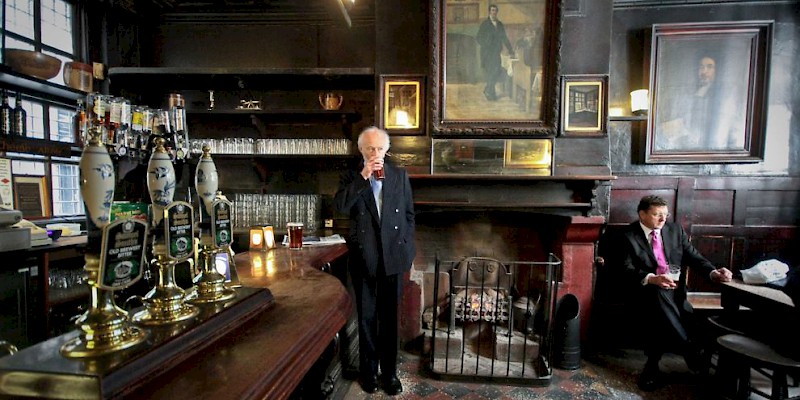 A rambling, historic, sawdust-floored pub in The City
Tucked into an alley off Fleet Street, Cheshire Cheese is among the most historic and atmospheric ale houses in London, a rambling warren of sawdust-floored rooms and snugs. 
Although it dates to 1538, the pub to be rebuilt after the Great Fire of 1666—and not much has chnaged since. Mark Twain, Alfred Lord Tennyson, and Sir Arthur Conan Doyle were all regulars, and the pub even made a cameo in Dickens' A Tale of Two Cities. W.B. Yeats and his buddies formed the Rhymers' Club here in 1890.
Yes, it is firmly on the tourist trail, but that doesn't make it any less fun. The food isn't great, but the setting is and the beer and ale is fine.
(If you're looking this place up online, don't confuse it with another City pub, simply called The Cheshire Cheese, by the Fenchurch Street Station.)
Ye Olde Cheshire Cheese Tours
These might include Ye Olde Cheshire Cheese
More tours