London Tower Bridge port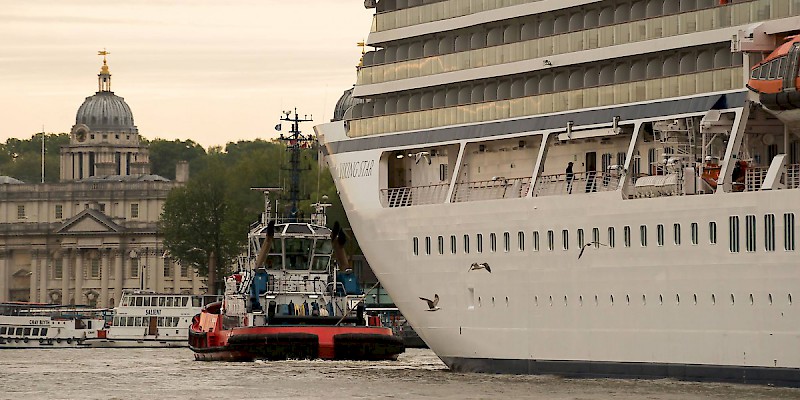 The cruise port at London Tower Bridge, England
Where is London Tower Bridge port? 
This dock—served by tenders—is right in downtown London, by Tower Bridge and the HMS Belfast near the Tower of London.
What cruise itineraries use London Tower Bridge port? 
Most cruises out of London Tower Bridge visit the British Isles and Ireland, Baltic, and Scandinavia.  
Which cruise lines use London Tower Bridge port? 
Only smaller ships can come this far up the Thames, including cruises run by FTI Cruises, Hebridean Island Cruises, National Geographic Expeditions, Silversea, and Windstar Cruises.
How can I get from London Tower Bridge port to London?
You already are right in London! The closest Tube stop is Tower of London.
General tips of similar interest
Also in Cruise to London:
Related pages
Similar interests: