Buckingham Palace
★★
☆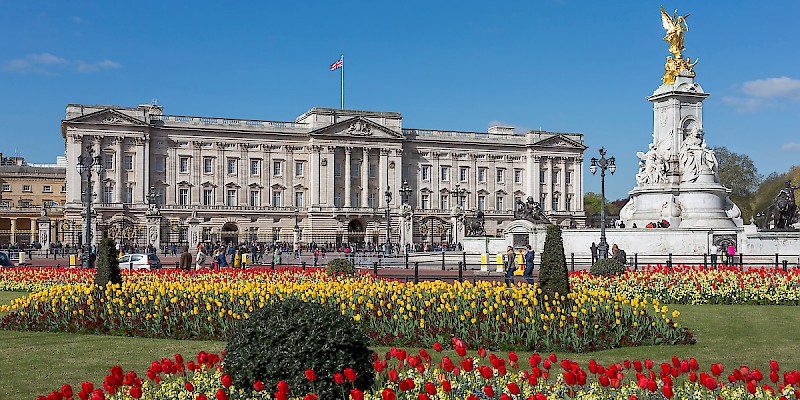 London's Royal Residence, from the State Rooms and royal gardens to the Queen's Gallery and the (yawnfest) changing of the guard
Most people only stop by for the famous (but, frankly, dull) Changing of the Guard cemermony at 11:30am (daily Apr-July, otherwise on odd-numbered days). » more
Far more interesting is to tour the palace itself—when that option is available.
Visiting Buckingham Palace
You can join the other 400,000 summer visitors and take a spin through the 775-room Buckingham Palace—but only when the Queen's not at home. The Royal Family typically decamps to Balmoral Castle in Scotland in late summer (Aug-Sept), and she sometimes takes off again over the winter (Dec–Feb).
If the flag's a-waving, Elizabeth II is inside and you cannot go in. (Also, if there are four sentries standing guard, she's in; if there are only two, she's off shopping or something.)
There are actual several sections to tour, and you can get tickets to one or more:
Tickets
Tips
How long does Buckingham Palace take?
Please do not tease the guards
The order in which to do Buckingham Palace
Make this a morning sight
How do I get to Buckingham Palace?
Related