Cruise to Greenwich
★
☆☆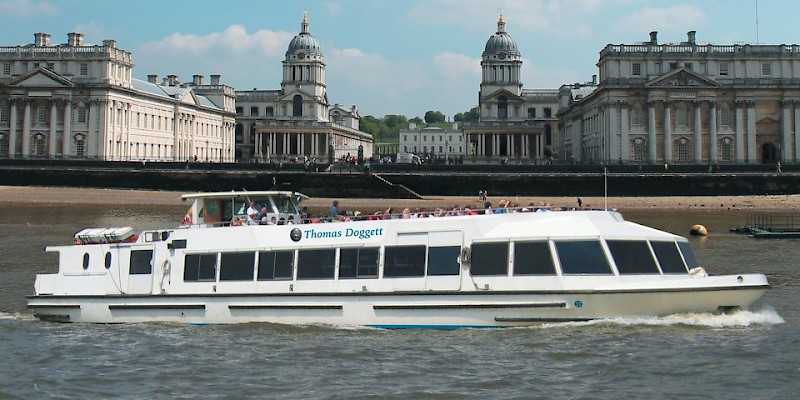 Take a cruise from London to the historic maritime suburb of Greenwich
One of my favorite ways to spend an early morning is to take a river cruise on the Thames to the historic royal city of Greenwich.
Sure, you can now get to Greenwich by Tube or DLR, but if you are heading to the most maritime place in all of greater London—home to the Royal Naval College, the National Maritime Museum, the famed clipper ship Cutty Sark, and the Royal Observatory (itself largely devoted to seafaring)—there simply is no better or appropriate way to arrive than by boat.
Cruises from Westminster to Greenwich take about an hour—an hour and a half if you choose one that first overshoots Greenwich in order to swing by the Thames Barrier—with live commentary on board.
Cruise To Greenwich Tours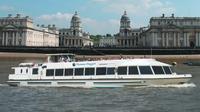 Cruise from the Houses of Parliament and Big Ben all the way to Greenwich and discover London's historical sights along the way on this 1-hour Thames river sightseeing trip. With departures every 30-40 minutes from Westminster Pier and live audio commentary, this is a perfect introduction to the city: upgrade for a return ticket.
Boats run every 30-40 minutes throughout the year, starting at 10am at busy times of year and 10:20am at less busy times, with the last boat between 3:30pm and 5pm. Board at your leisure at Westminster Pier, and enjoy views of the Houses of Parliament and Big Ben as you do so.

As you glide eastwards down the river, admire sights from the London Eye to Tower Bridge, from Shakespeare's Globe to St. Paul's Cathedral. The audio commentary will help you spot new and exciting landmarks among the icons, among them soaring skyscrapers like the Shard and the Gherkin.

Once you've enjoyed London old and new on your hour-long cruise, make the most of Greenwich. Attractions here include the Cutty Sark sailing ship, the National Maritime Museum, the Royal Observatory, and Greenwich Market – all within easy walking distance of the pier and available at your own expense.

Upgrade for a return ticket to bring you back to Westminster by river.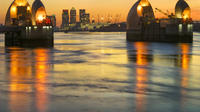 Enjoy a sightseeing cruise to the Thames Barrier. Starting at Westminster Pier you will cruise down to Greenwich on a sightseeing cruise before  moving onto the Thames Barrier. Opened in 1984 by the Queen, the Thames Barrier is London's principal defense against flooding.
Board at your leisure at Westminster Pier for your cruise and enjoy the comfort of being on modern or traditional vessels. Enjoy the panoramic views of London's sights from the open deck of the vessel whilst enjoying a live audio commentary of London's fascinating history.

The full Westminster to Greenwich and Thames Barrier single cruise takes 1.5 hours whilst a return cruise on this route takes 3 hours. See what Greenwich has to offer in the way of attractions with Greenwich Market, Cutty Sark, National Maritime Museum, Greenwich Park and Royal Observatory Greenwich all within walking distance of the pier (on expense).

(no rating)
Tours of Greenwich that might also include Cruise to Greenwich
These might include Cruise to Greenwich
More tours