London for free
★★★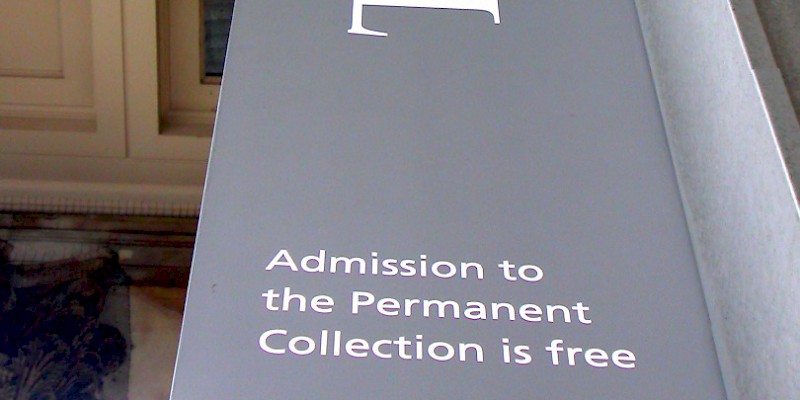 Free sights, experiences, and activities in London, England
I was once chatting with a Londoner who loves visiting New York because everything's so cheap.
Got that? He thought America's priciest city was a bargain.
Just goes to show how expensive London can be. Everything else from lodging to a pint in the pub costs much more in London than in most European destinations. The amounts on price tags across the Pond may look the same, but they're in pounds, not dollars.
London offers lots for free
Top 10 free sights
London
has a ridiculous number of major sights that are free—the kind of sights that, anywhere else, would charge a premium. These are just the top 10:
The good news is that
London
, while otherwise pricey, also has quite possible
the greatest collections of free sights anywhere in the world
(Washington DC, with the Smithsonian, comes in a close second).
London is odd in that it charges admission to its top churches, but lets you into its major museums—as well as dozens of lesser-known ones—for free. (Most of these place do have a "suggested donation" policy, so if you can spare a pound or two it's worthwhile to help keep these institutions free for everyone.)
You could spend several days in London without spending anything on sightseeing. (And, if you invest the London Pass, you can get into most of the others for free—well, since the pass itself is expensive, what you're actually getting is a discount.)
But it's not just the sights.
One of my favorite London experiences is to settle into a time-polished pew at St. Martin-in-the-Fields and listen to a chamber orchestra fill the gorgeous, 280-year-old church with music...for free.
You needn't pay West End theater prices to see a performance in London. The city is packed with cultural institutions offering live entertainment for free or for a pittance. In addition to music, you can listen to political debates (at Parliament or on Speaker's Corner), attend lectures and art workshops, and get gardening tips from the greenest thumbs in Britain.
Tips
Get the London Pass
Yes, this sightseeing pass itself is pretty pricey.
However, if you get it and use it to visit—for free—all of the other top London sights that do happen to charge admission—and do it strategically, scheduling all of those sights within the same few days—you end up getting a major discount over paying individual admission to each.
Plus, you get to skip the long ticket lines.  » London Pass
Related
More on Free in London
Sights in England
Experiences in England
Lodgings in England
Planning for a trip to England
Topics in England