The Red Lion
★
☆☆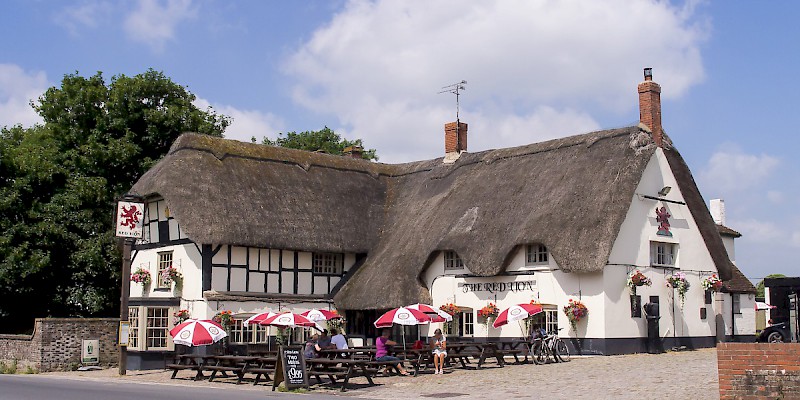 A thatched pub right in the middle of the Avebury stone circle
The thatched roof and stellar location of Red Lion is what really sells this historic pub. 
The Red Lion was first licensed in 1802, but the inn has been around much longer.  
The food is decent, if a bit pricey (blame the location), and the interior largely modern (which is admittedly a bit of a let-down).
There's also a 86 foot-deep well from the 1600s, which ties into the pub's very own ghost legend. The Red Lion is said to be haunted by Florrie, the faithless wife of a Civil War soldier who caught her in flagrante, killed her and her lover, and hurled her dead body down the well. She has spent the last 400 years haunting the inn.
Also in Reid's List: Wiltshire Dining: