Bath
★★
☆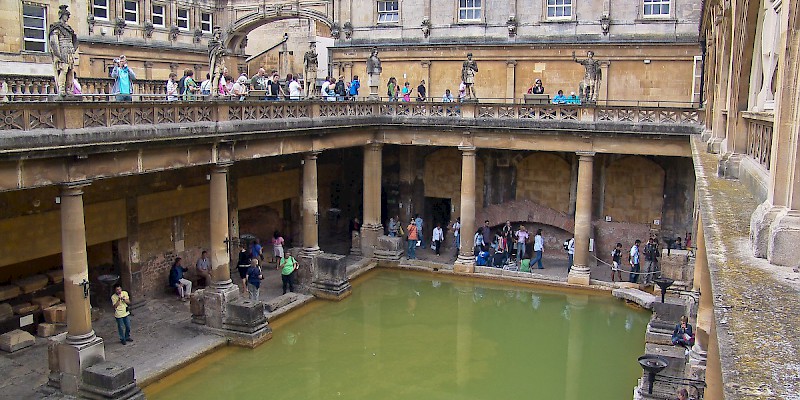 A genteel spa town of stately 18th-century mansions and ancient Roman ruins
When Queen Anne relaxed at the natural hot springs here in 1702, she made the village of Bath fashionable again, but she wasn't exactly blazing new territory.
The Romans built the first town here in A.D. 75, a small spa village centered around a temple to Sulis Minerva—only the Romans would deify a spa experience, mixing the Latin goddess of knowledge, Minerva, with Sulis, the local Celtic water goddess.
The city slumbered through the Middle Ages, but in the 18C the spa waters were rediscovered and Bath grew from a sleepy town of 2,000 to a bustling Georgian social center of 30,000. 
When the Georgians were laying out Britain's most unified cityscape in the 18th century with the help of architects John Wood Sr. and Jr., they also unearthed Britain's best-preserved Roman ruins.
Bath, today, is a genteel foray into the Georgian world. The highlights include having high tea in the 18th-century Pump Room, perusing Roman remains, and admiring the honey-colored stone architecture that drew, in its heyday, the likes of Dickens, Thackeray, Nelson, Pitt, and Jane Austen. These luminaries enjoyed the fashionable pleasures of a city whose real leader was not a politician, but rather the dandy impresario and socialite Beau Nash.
Although doable as a day trip from London, Bath's charms really come out after the day-trippers leave, and savvy travelers plan to stay the night and next morning.