Oxford
★★
☆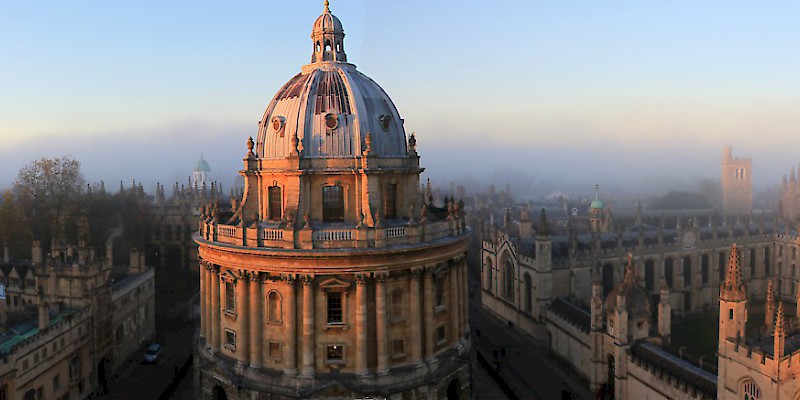 The university city of Oxford of the Dreaming Spires: Gothic college halls and gorgeous greens, literary haunts, punting on the Thames, cozy uni pubs, top museums, and more
The City of Dreaming Spires, robed dons, budding intellectuals, and punting on the Cherwell is today surrounded by sprawling suburbs and clogged with the bustle of both a university town and a small industrial city.
But don't let that keep you from making a pilgrimage to this conglomeration of colleges that has collectively matriculated the likes of John Donne, Samuel Johnson, Christopher Wren, William Penn, Charles Dodgson (better known as Lewis Carroll), Graham Greene, and Percy Bysshe Shelley.
(Actually, Shelley never graduated; he was kicked out for helping write a pamphlet on atheism. Now he has a memorial on Magpie Lane—go figure.)
Tips
How long should I spend in Oxford?