Cellphone rentals in the U.K.
★★
☆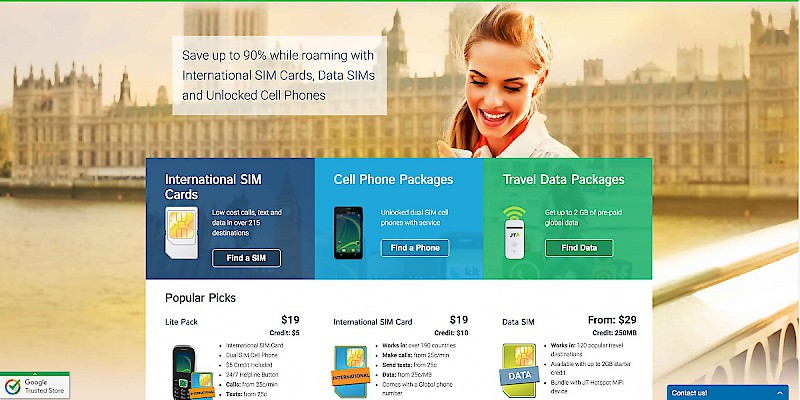 Rent an international cellphone or WiFi hotspot to use while traveling.
Rent a world cell phone for your travels - Simply rent a world phone (and the accompanying short-term service plan) and don't worry about the details. It's not the cheapest option—per minute rates are a bit richer than they would be if you bought a British phone outright (see below)—but it's far cheaper than using your own phone and home account, and is the easiest way to get a mobile that will work in the U.K.
There are many companies that provide this service—heck, rent a car with consolidator AutoEurope (www.autoeurope.com) and they'll usually throw in a GSM cell phone for free (you still pay for the minutes you use, just the rental is free).
Otherwise, research the best deal for you—with some you buy the phone and its good for life, with others you rent it—with any of the recommended services listed below or to the right. They provide a phone that works abroad, a number for people to call, and you can rest easy.
You can get a standard phone, a smartphone with a data plan, a SIM card to stick into your existing (unlocked) phone, or even a portable hotspot so you can go online at will with your existing laptop or Smartphone.
Good way to deploy the WiFi: Use it, and a Skype app on your smartphone, to make free calls.
Most home phone and cell phone services allow you to forward calls, so you can set it up to have your rented mobile phone ring in the U.K. when people call your regular phone number(s) back home. Neat.