Portobello Road Market
★★
☆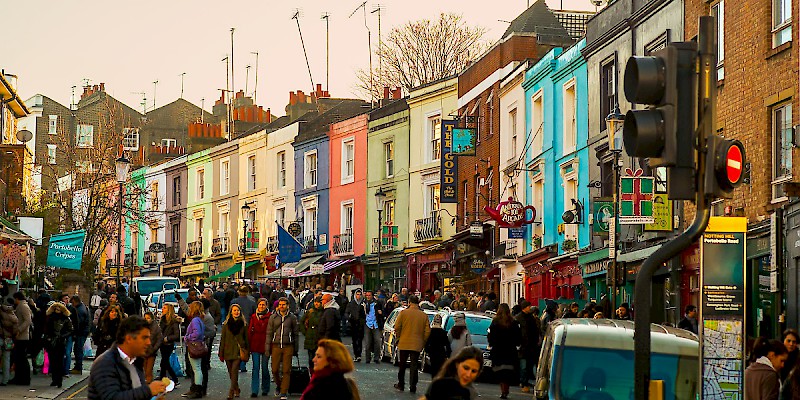 The granddaddy of British antiques markets—though there's a little bit of everything
The granddaddy of British antiques markets (though there's a little bit of everything), vast and bustling and in a choice neighborhood.
London's most popular street market attracts antique collectors, bargain hunters, and lots of tourists (come early to beat the tour buses; it opens at 5:30am, but 9am will do fine).
The outdoor fruit and veggie market runs all week (except Sunday), but on Saturdays the market balloons into an enormous flea and antiques mart.
About 90 antique shops line the roads around here, so even during the week you can browse their dusty treasures (serious shoppers pick up the Saturday Antique Market guide). 
The deals aren't what they once were—this has become largely for serious buyers of antiques, not folks looking to pick up a battered "old-ish" stick of furnishings.
Portobello Road Tours
These might include Portobello Road
More tours