Cruising the River Thames
★★
☆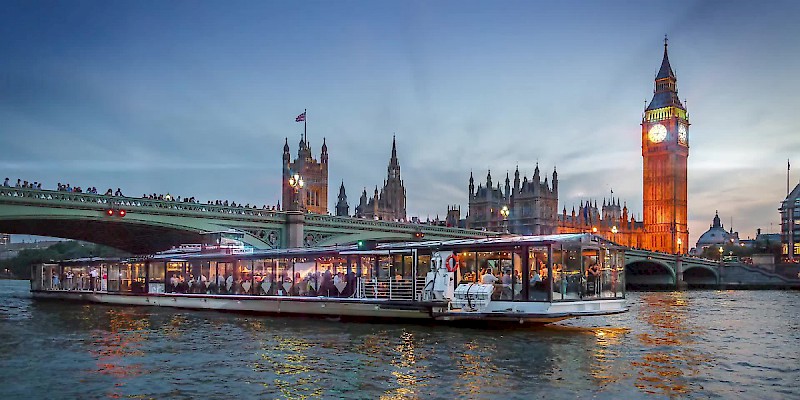 A sightseeing boat ride on the Thames River in London
Sailing down the Thames is great fun—and quite a relaxing way to sightsee. Some guides are better than others, but it's a great way to see the city—and learn its history—from a new point of view. I like cruising all the way to Greenwich (then taking the Tube back).
How much do London Thames cruises cost?
London river cruises cost from about £11 to £17—unless you already have a London Pass, in which case it's free. (In fact, you get two free cruises: One the Thames River hop-on/hop-off boat good all day, the other a canal boat tour; you also get 20% off several other thematic cruises.)
There are also lunch, tea, and dinner cruises starting from £42, and disco party boats from £23.
The major London Thames River boarding piers
Thames Cruise Tours
These might include Thames cruise
More tours
Tips
How long does a Thames cruise take?
Few cruises last less than 30 minutes. Most last an hour or more (longer for the dinner cruises).
Get two free cruises with the London Pass
You actually get two free cruises with a London Pass.
The standard hop-on/hop-off Thames Cruise (it's good for 24 hours)
An intriguing canal cruise with Jason's Canal Boat 
The pass also offers a 20% discount on several other cruises (some thematic, others with dinner, etc.)