Horseback riding tours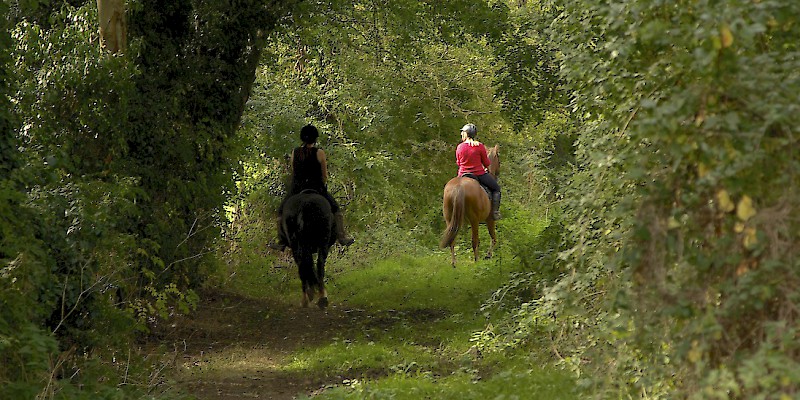 Tour England, Scotland, or Wales in a saddle
True story: First time I ever fell off a horse was in Europe—riding through the Mugello hills northeast of Florence.
I don't mention this to discourage you, but because falling off that horse is the second thing I think of when I think about riding in Europe.
The first thing I think about is the awesome morning I once spent on horseback riding across the hills of Sicily with a local who told me tales of life in central Sicily and pointed out caves where mafiosi used to hide in the bad old days. » more
But those were just day rides—a chance to get off the tourist mill and get in the saddle for a few hours. If that's all you're a-hankerin' for, scroll down a bit for more details.
If, however, you'd like to actually ride across the countryside on a multi-day horseback tour of Britain, in the "Links" section are some resources for you, whether you are looking to ride across the hills of Cornwall in England, the Black Mountains of Wales, or the Scottish Highlands. 
Daytrip horseback rides
Horseback tours