Malabar Junction
★
☆☆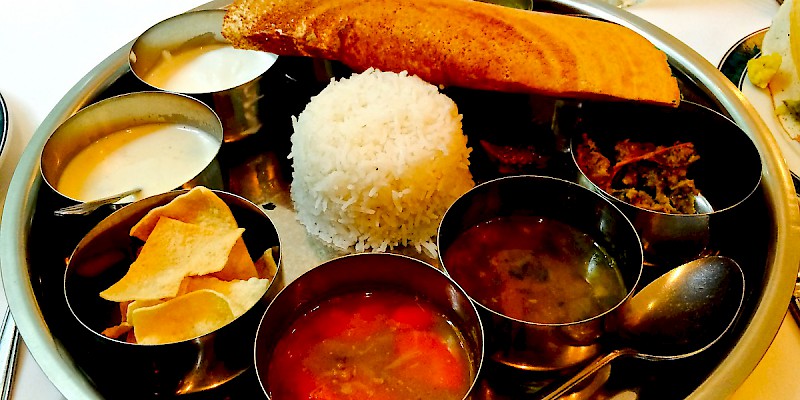 A great-value Indian restaurant in London's Bloomsbury
The owner hails from the southern Indian province of Kerala, spice capital of the subcontinent and a region renowned for its cuisine.
The subdued decor may not be as funky as Chor Bizarre—though the sky-lit main room is lovely, and the cooking is perhaps a notch or two better, and everything is surprisingly well priced.
Most dishes are £8–£12.50—and if you stick to the vegetarian options, you can dine for just under £10.