The Museum Tavern
★★
☆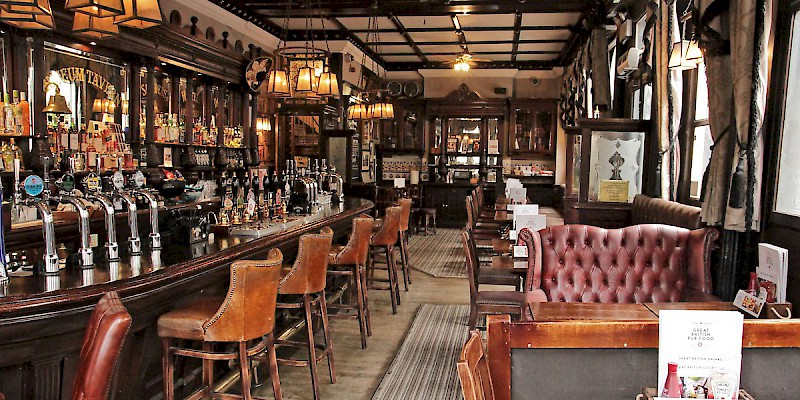 A quick stop for cheap pub grub right across from the British Museum
This is my go-to pub for a quick lunch just before or after visiting the British Musuem across the street—and I'm far from the first; Sir Arthur Conan Doyle and Karl Marx both used to be patrons.
The current pub dates to 1855, but has been around much longer (in the 1760s it changed its name from Dog & Duck to honor the opening of a new neighbor across the street).
It remains a favorite even though the current chain owners have doubled the prices and vastly expanded the menu (used to be just a handful of pre-made pub grub classics kept warm under heat lamps, so fair trade off).
The Museum Tavern Tours
These might include The Museum Tavern
More tours